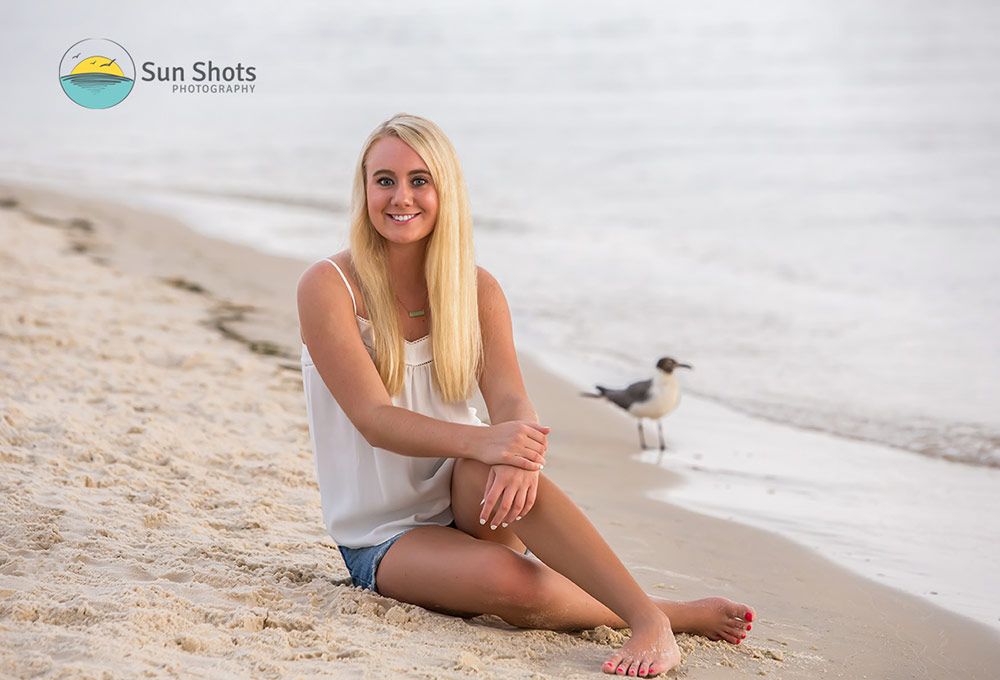 High School Senior Portraits
Senior portraits are our absolute favorite and we hope your session with us will become one of your favorite senior year memories!. We give each and every senior portrait session the absolute attention it deserves and we customize the experience so your true personality shines through in your finished artwork.
Full Hour Long Sessions
No Minimum Orders
Upgradeable to Deluxe Unlimited Digital Download Photo Package
Serving Gulf Shores, Orange Beach, and Perdido Key
No Hidden Cost
For our high school senior portrait sessions, there are no limits on poses and we work as a team to capture truly stunning art that you will cherish forever.
Our sitting/session fee for a Senior Portrait session is $200 and you can upgrade for an additional $300 (plus tax - if bought in-state) once you get home, for our unlimited digital download package. The total cost would be $500 (plus tax - if bought in-state) if you are wanting to own all your digital images. We do not offer smaller quantities of digital downloads. IT IS ALL OR NONE. You do not have to upgrade to our digital package, you can simply pay the sitting fee and then order high-quality professional prints from your online gallery, but we retain the copyrights if you order prints from us. If you upgrade to the digitals, you will own the copyright and can use the images as if you took them yourself.
This session can also be shared with a friend. Each additional senior just adds $50 to your sitting fee.
Please click HERE to see a sample high school senior portrait gallery, which will be just like the one you will receive (2) days after your own photo session. We offer both sunrise and sunset sessions for high school senior portraits but do highly recommend the sunrise session because of the lack of people on the beach and the softer lighting conditions that yield better results that seniors love!
All images in your gallery will receive standard image edits for color correctness and tone. Photoshop edits are available at an additional charge if needed. If you order the deluxe digital download photo package, photoshop edits are not included.
Our senior beach portrait sessions are for an hour. We work as a team to capture as many poses as time allows. We utilize professional studio strobes and the images we will present to you will be absolutely stunning. There is not a set number of images that will be in your gallery and we will work as hard as we can to capture as many images as possible. You are welcome to bring outfit changes, just let us know beforehand so we can help guide you in the right direction.
You can also check out a full senior photography session by watching this video below!